Janice Porter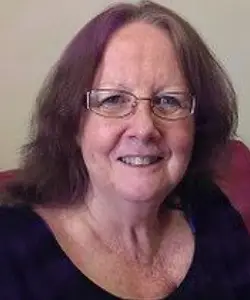 Legal Bookkeeper, Senior Partner, Registered BAS Agent
MYOB, XERO, LEAP Software
National Crime Check Cleared
If you would like a brief chat or to schedule an online meeting,
then call and ask to speak with me.
Get an instant Quote
To be able to provide you with a relatively accurate quote, we will need you to provide some core information that is used for this purpose only.
We suggest you have the bank statements or closely estimate the number of transactions on all business bank accounts and credit cards for the last three months.
Janice Porter has the following skills, attends regular skills maintenance training, and the support of a diverse team of bookkeepers and accountants with a wide range of skills
Introducing Janice Porter
With over 40 years legal secretarial and bookkeeping experience working in small to medium law firms, Janice understands the challenges facing law firms in particular with the legislation around the maintenance and requirements of law firm trust accounts.
Janice Porter is a certified LEAP bookkeeper and MYOB Professional Partner. Janice brings a high level of knowledge of LEAP Desktop and Cloud versions (accounting and documents) and is familiar with other legal packages such as Open Practice, and PC Law. With a keen interest in expanding her knowledge, Janice is open to being trained in whatever software your firm uses.
With having been a business owner herself for some 20+ years, Janice understands the needs of the business owners. She believes that business owners need to be nimble and fast in their decision-making, and that means they need the right financial information when they need it and to ensure that her clients comply with ATO and Law Society's requirements.
Apart from her demonstrated skills and impeccable record of results, Janice brings an enormous level of maturity, experience, and training to her work. She prides herself on her ability to communicate genuinely with clients to understand their business goals, and how their finances get them there. Janice works hard to become an invaluable source of insight and a trusted strategic partner upon whom her clients can depend. She collaborates closely with her clients both regarding ensuring clients understand their financial position and all lodgements to authorities are happening on time, every time.
Appreciating the high level of confidentiality required in her services, accuracy, integrity and honesty Janice is a specialist in working with law firms, however, has also serviced real estate agents, developers and small business.
Spending her lifetime career in small law firms have given Janice an abnormally high knowledge of the processes required to run a law firm. She has assisted practitioners at a legal secretarial level across most fields of law including Property Law where she is a Conveyancing Professional working with Put & Call Options, residential, off-the-plan, business and Commercial Contracts. This insight also gives her a higher than average level of understanding of the accounting needs of the firm.
Janice was a Justice of the Peace (Qualified) for over 32 years until her resignation in 2012, however, she has re-registered as a C.dec to provide those services to the community.
Remember, it cost nothing to chat, so pick up the phone and call me now on 1300 0 ABBS 0 (1300 022 270)
for affordable bookkeeping services that support your business
Popular Points of interest
Our Most Popular Services