Kate Young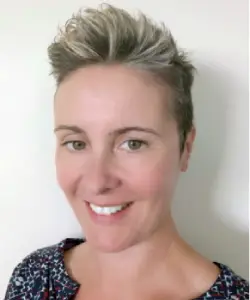 National Crime Check Cleared
If you would like a brief chat or to schedule an online meeting,
then call and ask to speak with me.
Get an instant Quote
To be able to provide you with a relatively accurate quote, we will need you to provide some core information that is used for this purpose only.
We suggest you have the bank statements or closely estimate the number of transactions on all business bank accounts and credit cards for the last three months.
Kate Young has the following skills, attends regular skills maintenance training, and the support of a diverse team of bookkeepers and accountants with a wide range of skills
Client Testimonials
I am so happy with her efficiency and her ability… Kate is so switched on and makes things so easy for me as a business owner. Amy J
Kate has great attention to detail and is really good at what she does. Always professional and quick to respond… I literally couldn't have done it without you Kate! Chiedza M
Kate's style is well suited for small businesses, …proactive and responsive. Kate has become an essential part of my business, …I can now focus all my time on managing my staff and providing quality service to my clients. Stuart H
Kate has a fantastic ability to translate complex into simple. Her professionalism, analytical mind and fast, accurate turnaround make her an asset to any business. Highly recommend. Sarah G
Introducing Kate Young
From a background in the medical, insurance and finance industries, Kate's bookkeeping talents come with a strong skill for numbers, analytics and logical thinking. Methodical in nature and an impeccable record keeper, there's nothing Kate likes better than a challenge and her problem-solving skills are testament to this.
More than bookkeeping alone, Kate feels she can add value to a small business through smooth operating processes and excellent organisational skills. Having assisted her husband in his construction business for 10 years, and taking care of the books, Kate understands the hurdles one can face in small business and is eager to help lessen the pressure.
Kate prides herself on her strong communication skills and has helped many clients with their tax issues as a Tax Consultant with H&R Block. As part of the National Life Insurance Team at Asteron Life (Suncorp), Kate provided analytical and research skills as well as coaching and mentoring others to progress their careers.
It is this same personal, one-on-one approach that Kate brings to the table. Whether you or any of your team members need guidance in your day-to-day bookkeeping systems, Kate will explain everything in a clear and easy-to-understand manner, freeing up your time so that you can concentrate on your core business.
Holding her Diploma in Financial Services, Diploma in Business and with excellent computer skills including MYOB and Xero, Microsoft Office Word, Excel, PowerPoint and Outlook, Kate is looking forward to helping your business grow and is confident that with the assistance of the ABBS team, top results will be achieved.
No matter what type of business you are in – trades oriented, medical, insurance or in the financial sector, Kate feels that she has a lot to offer in these areas and is eager to demonstrate her ability to enhance your business outcome with down-to-earth, jargon-free customer service.
Remember, it cost nothing to chat, so pick up the phone and call me now on 1300 0 ABBS 0 (1300 022 270)
for affordable bookkeeping services that support your business
Popular Points of interest
Our Most Popular Services