Keith Tullett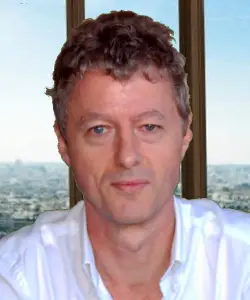 Mobile Finance Control & Bookkeeping
National Crime Check Cleared
If you would like a brief chat or to schedule an online meeting,
then call and ask to speak with me.
Get an instant Quote
To be able to provide you with a relatively accurate quote, we will need you to provide some core information that is used for this purpose only.
We suggest you have the bank statements or closely estimate the number of transactions on all business bank accounts and credit cards for the last three months.
Keith Tullett has the following skills, attends regular skills maintenance training, and the support of a diverse team of bookkeepers and accountants with a wide range of skills
Introducing Keith Tullett
In addition to basic bookkeeping, Keith Tullett can assist in a mobile finance control role looking at profitability, systems and controls, compiling and monitoring budgets, general accountancy, cash flow management, cost control and preparation of the month-end management pack.
General accountancy includes monthly invoicing, reconciliations and working with tax accountants.
Although based in Potts Point Sydney, enquiries are welcome anywhere in the metro area to make onsite visits or to work online.
BIO
ACA qualified accountant, member of ICAA and ICB.
Background also includes Oxford, and working in London and Hong Kong with KPMG.
Keith has a wealth of commercial experience as a Financial Analyst spanning over 10 yrs in Australia which has included senior accounting roles in Insurance, contracts with numerous CBD entities in finance and insurance in addition to SME bookkeeping.
Specific experience includes spreadsheeting / VBA, MS Access, compiling financials for business plans, reporting, import and distribution, change projects, working capital finance, cash flow reporting, certifications with Xero and Quickbooks Online, detailed bookkeeping with MYOB and supervising small teams.
Keith is a self-starter, highly motivated to achieve client and personal goals with strong organisational skills and attention to detail. Based in Potts Point, Sydney.
Remember, it cost nothing to chat, so pick up the phone and call me now on 1300 0 ABBS 0 (1300 022 270)
for affordable bookkeeping services that support your business
Popular Points of interest
Our Most Popular Services