Lisa Stokes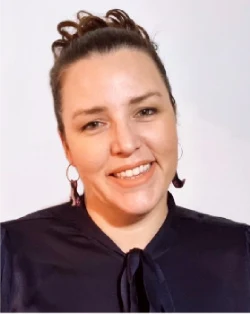 MYOB, Xero, Microsoft Office
National Crime Check Cleared
If you would like a brief chat or to schedule an online meeting,
then call and ask to speak with me.
Get an instant Quote
To be able to provide you with a relatively accurate quote, we will need you to provide some core information that is used for this purpose only.
We suggest you have the bank statements or closely estimate the number of transactions on all business bank accounts and credit cards for the last three months.
Lisa Stokes has the following skills, attends regular skills maintenance training, and the support of a diverse team of bookkeepers and accountants with a wide range of skills
Introducing Lisa Stokes
With many years' experience in Accounts Receivable and Credit Control, Lisa Stokes is a person who has shown a consistently strong work ethic and strives to maintain her high standards in everything she does. A registered BAS Agent and holding her Certificate IV, Diploma and Advanced Diploma of Accounting, Lisa is a great addition to any small business.
Having worked in a variety of industries, Lisa Stokes has strong business acumen will always go that extra mile for her clients. Self-driven, motivated and with excellent time management skills, you can depend on Lisa to help you through all of your bookkeeping issues and assist you in streamlining your business operations.
Working with Lisa Stokes you will be delighted with her easy-going personality as well as her highly organised nature. A great relationship builder and people's person, Lisa has also had a background in customer service and relates easily to people from all backgrounds, cultures and age groups. She believes in equality and treats all people equally.
A great believer in teamwork, an innovative thinker and resourceful problem-solver, Lisa Stokes is an ideal choice to take care of all your bookkeeping requirements. When you choose Lisa, you will be working with a dedicated professional with the determination and commitment to ensure your business is running efficiently and cost-effectively.
This comes from a grounding in accounts receivable, bank reconciliations, general ledger accounts and collections. As well as this Lisa is familiar with updating databases, resolving account queries, debt collection and investigating any discrepancies. Combine these attributes with her administration skills and you can see the benefits Lisa can bring to your business.
Lisa Stokes is excited to be part of the ABBS team and eager to work for your business knowing that our team of experts is always there to support her in everything she does. No matter what type of business you are in, from manufacturing to leisurewear to travel to retail, Lisa has the confidence, versatility and motivation to become part of your business, part of your team, and what's really important – part of your success.
Remember, it cost nothing to chat, so pick up the phone and call me now on 1300 0 ABBS 0 (1300 022 270)
for affordable bookkeeping services that support your business
Popular Points of interest
Our Most Popular Services