Lorna Cottee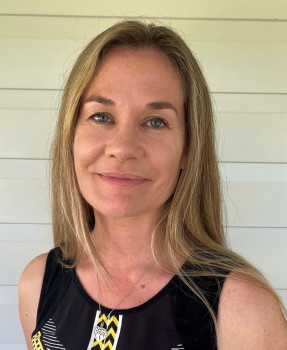 MYOB, Xero, Microsoft Office
National Crime Check Cleared
If you would like a brief chat or to schedule an online meeting,
then call and ask to speak with me.
Get an instant Quote
To be able to provide you with a relatively accurate quote, we will need you to provide some core information that is used for this purpose only.
We suggest you have the bank statements or closely estimate the number of transactions on all business bank accounts and credit cards for the last three months.
Lorna Cottee has the following skills, attends regular skills maintenance training, and the support of a diverse team of bookkeepers and accountants with a wide range of skills
Introducing Lorna Cottee
Coming from a background in administration, bookkeeping, retail and sales, Lorna Cottee is ready to help your business become more organised and run more efficiently. Her experience has spanned a number of areas including the Toowoomba Basketball Association where she processes payrolls, bank reconciliations, produces financial reports, maintains accurate records with the ATO, raises invoices and payment of accounts.
To add to her list of skills Lorna Cottee is Secretary on the Board, attending monthly meeting to discuss the financial position of the Association. An honest, reliable and trustworthy woman who is keen to help your business with all its bookkeeping needs and to assist with any admin issues.
Lorna Cottee understands sales, recruitment and rosters. She is a stickler in adhering to and achieving budgets as well as ensuring profit goals are met. You can rely on Lorna to assist you with your bookkeeping needs knowing she is supported by the ABBS team of experts whenever the need may arise.
Highly qualified with her Certificate IV in Accounting and Bookkeeping, Certificate IV in Retail management, Diploma of Business and Certificate IV in Community Pharmacy. Lorna Cottee is also extremely computer literate and is proficient in Microsoft Excel, Word and PowerPoint along with accounting programs MYOB and Xero. Lorna uses Google sheets and is familiar with a range of apps for financial documents and payroll timesheets.
Her extensive background in administration, combined with her strong business acumen, will prove very valuable in your business. Besides this, Lorna has managed two pharmacies – working with budgets and analysing business financial reports.
Available and willing to help your business by pinpointing any areas of improvement thereby helping your enterprise to grow, Lorna Cottee is ready to embrace your needs and start to make a difference. She is hard-working, dependable and honest, and is geared up to establish a working relationship that benefits you, your business, your team and herself. Why not give her a call?
Remember, it cost nothing to chat, so pick up the phone and call me now on 1300 0 ABBS 0 (1300 022 270)
for affordable bookkeeping services that support your business
Popular Points of interest
Our Most Popular Services