Rhiarna & Jay Herbert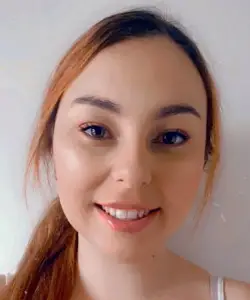 Xero, Word, Excel, P/Point
National Crime Check Cleared
If you would like a brief chat or to schedule an online meeting,
then call and ask to speak with me.
Get an instant Quote
To be able to provide you with a relatively accurate quote, we will need you to provide some core information that is used for this purpose only.
We suggest you have the bank statements or closely estimate the number of transactions on all business bank accounts and credit cards for the last three months.
Rhiarna & Jay Herbert have the following skills, attends regular skills maintenance training, and the support of a diverse team of bookkeepers and accountants with a wide range of skills
Introducing Rhiarna & Jay Herbert
As a young and enthusiastic bookkeeper, Rhiarna Herbert is keen to see her home business grow while raising her young family. This is why Rhiarna has such a good understanding of and is in harmony with small business owners and start-ups. Her background working in a variety of industries and positions, has given Rhiarna an excellent grounding and knowledge of business operations within different sectors – from cleaning to roofing to fast food.
Having devoted her working time, over the last two years, to the construction industry, Rhiarna Herbert is eager to help businesses within this arena. With her Cert III in Accounts Administration, Rhiarna is ready to help with all your invoicing, payroll, accounts payable and receivable as well as assisting with a variety of other office tasks such as database management and managing your emails.
Skilled in Xero and Microsoft Excel, Word, Powerpoint and Outlook, Rhiarna is also familiar with a number of database management programs, and being a fast learner, will quickly come up to speed with any special software needed for your business.
With a positive outlook and an attitude that's always ready help, Rhiarna Herbert is ready to visit your business personally, or assist you online. If you're looking for someone who is ready to embrace your bookkeeping needs, then choosing Rhiarna and the ABBS team is a very wise move.
Together with the ABBS team, Rhiarna will provide an efficient and thorough service, making sure your business bookkeeping requirements are up to speed and compliant with all of the latest rules and regulations. Why not contact Rhiarna Herbert now, and get started on streamlining your bookkeeping system and freeing up your time to work on your business?
Remember, it cost nothing to chat, so pick up the phone and call me now on 1300 0 ABBS 0 (1300 022 270)
for affordable bookkeeping services that support your business
Popular Points of interest
Our Most Popular Services