Sally Kaitler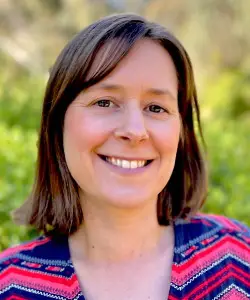 National Crime Check Cleared
If you would like a brief chat or to schedule an online meeting,
then call and ask to speak with me.
Get an instant Quote
To be able to provide you with a relatively accurate quote, we will need you to provide some core information that is used for this purpose only.
We suggest you have the bank statements or closely estimate the number of transactions on all business bank accounts and credit cards for the last three months.
Sally Kaitler has the following skills, attends regular skills maintenance training, and the support of a diverse team of bookkeepers and accountants with a wide range of skills
Introducing Sally Kaitler
Sally Kaitler is a results focused professional with excellent relationship building skills, Sally is here and ready to help you with all your bookkeeping needs and is also an expert in administration and personnel management. With academic qualifications in accounting, arts and finance, Sally is well-equipped to help your business move forward.
Sally Kaitler's introduction to the business world began at a young age. Growing up in a family-owned vineyard and winery, Sally learnt responsibility early and this is something that has stayed with her through her career path working for such large corporations as AMP Services Pty Ltd, Macquarie Bank and First State Super.
Sally Kaitler holds her Bachelor of commerce in Accounting, her Bachelor of Arts in International Relations, a Graduate Diploma of Financial Planning, Principals of Professional Selling Program and Xero Advisor Certification. As well as this, Sally possesses excellent computer skills and is eager to build her client base, knowing that with the assistance of the ABBS team, she will organise your bookkeeping needs and find solutions to any problems that may have been hindering your progress and success.
A natural manager and leader of people, Sally Kaitler is particularly experienced in finance, hospitality and primary industries, but looks forward to expanding her horizons and helping your business no matter what field you are in. Sally is quick to grasp new concepts and ideas and enjoys the challenge of helping businesses to not only succeed but thrive and grow.
An excellent thinker and ideas person, you will see most valuable input from Sally who will dedicate her time to organising and supporting your business. Meticulous attention to detail, up-to-date relevant and accurate financial record keeping as well as understanding and monitoring all aspects related to ATO, choosing Sally Kaitler to fulfil your bookkeeping needs will allow you to understand your financial position more thoroughly and therefore relax a little, knowing Sally has got your back.
Sally will free up your time and boost your motivation to knuckle down and do what you are good at – and that's working in the business you created, the business that you love
Remember, it cost nothing to chat, so pick up the phone and call me now on 1300 0 ABBS 0 (1300 022 270)
for affordable bookkeeping services that support your business
Popular Points of interest
Our Most Popular Services