Steve Cocks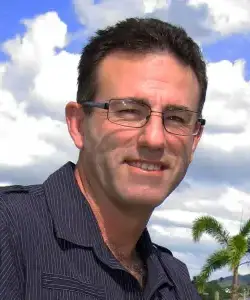 National Crime Check Cleared
If you would like a brief chat or to schedule an online meeting,
then call and ask to speak with me.
Get an instant Quote
To be able to provide you with a relatively accurate quote, we will need you to provide some core information that is used for this purpose only.
We suggest you have the bank statements or closely estimate the number of transactions on all business bank accounts and credit cards for the last three months.
Steve Cocks has the following skills, attends regular skills maintenance training, and the support of a diverse team of bookkeepers and accountants with a wide range of skills
Introducing Steve Cocks
Steve Cocks has been working as a bookkeeper for nearly three decades, providing expert advice and financial compliance services to a range of small to medium businesses across many sectors. Having had such a diverse career has given Steve an enormous respect for the compliance needs of a range of industries.
Steve is an expert in the trades sector. He understands the unique challenges of running a busy and demanding single-person business because as a qualified electrician, he's done it himself.
That's why Steve works hard to understand his clients' specific needs and ensures that they are receiving a service they can depend on. He understands that no two days are alike in trades, and no two businesses have the same needs.
Experience in bookkeeping and with clients has taught Steve that people depend on his work being prepared on time and accurately. Accuracy and timely preparation bring business owners enormous peace-of-mind come tax time and means that business reporting deadlines are met every time.
Steve is a passionate Innisfail bookkeeper, and values providing clients with a prompt, exact, and confidential financial service tailored to their needs.
The reality is people go into business for themselves because they have a passion for their industry. And that's why people trust Steve's bookkeeping to ensure their books are in order, while they work to build their business.
Steve is based in Innisfail, Queensland, and is available on-line Australia wide.
Remember, it cost nothing to chat, so pick up the phone and call me now on 1300 0 ABBS 0 (1300 022 270)
for affordable bookkeeping services that support your business
Popular Points of interest
Our Most Popular Services