From bookkeeping to booksneaking… Why you can always trust your ABBS team
Police checks and clearances are some of the most important things that should be at the top of your list when choosing a bookkeeper. After all, you are placing your livelihood into their trusted hands.
But how do you know you can really trust them?
There have been countless stories over the years of how accountants, bookkeepers and even administration officers have ripped off their employer's funds and disappeared into the wild blue yonder.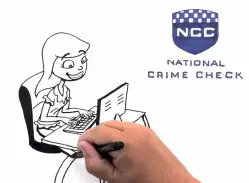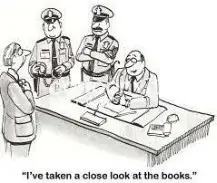 "They have direct access to money and I think that's where there is a lot of trust in that area."
Research by Warfield and Associates reports on theft by employees, the worst offenders being accountants and bookkeepers. The most common method of theft is through electronic funds transfer, where funds are simply transferred into the perpetrator's account.
"They have direct access to money and I think that's where there is a lot of trust in that area," Mr Warfield reported. "In one case, a woman stole $45 million from her employer to fund a lavish lifestyle."
There are many other known offences. A 53-year-old mother in Sydney's West was charged with 98 offences of fraud and managed to steal $3.5 million from a cruise ship company.
This is why we insist on all of our bookkeepers, in fact all of our team members, undergoing a Police Clearance before commencing work with ABBS.
When you hire our services, you can rest assured that every team member working on your business is respectable, honest and free of any criminal history.
It is so vitally important that you and your business have complete trust in those professionals handling your financials.
We demand a high standard and commitment from each of our members.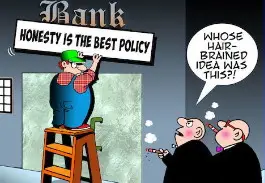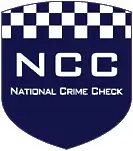 Don't hand your business over to just anyone
By engaging the ABBS team, you are guaranteed that each person you deal with is ethical, trustworthy and holds a current National Crime Check.
We're here to help your business, to put your mind at ease and take the stress out of trying to cope with the financial side of your operation.
We are trustworthy, honest, reliable and ready to work for you now
Make sure, when you choose your team, be they admin, finance or hands-on in your operation, that you have done your due diligence and ensured that they are fully cleared through a National Police Check.
Because that's exactly what you will get when you hire services through ABBS.
HONESTY – RESPONSIBILITY – ACCOUNTABILITY,
AND A FULL POLICE CLEARANCE.