Cherie Coleman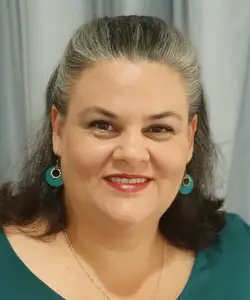 MYOB, Xero, QuickBooks, Microsoft Office
National Crime Check Cleared
If you would like a brief chat or to schedule an online meeting,
then call and ask to speak with me.
Get an instant Quote
To be able to provide you with a relatively accurate quote, we will need you to provide some core information that is used for this purpose only.
We suggest you have the bank statements or closely estimate the number of transactions on all business bank accounts and credit cards for the last three months.
Cherie Coleman has the following skills, attends regular skills maintenance training, and the support of a diverse team of bookkeepers and accountants with a wide range of skills
Introducing Cherie Coleman
Cherie Coleman moved to Cairns, QLD when she was 16 from Melbourne with her family to start a new life with their retail stores. Cherie managed 2 stores in Cairns & 1 in Port Douglas where she completed her Cert IV in Retail Management. Later she worked in the tourism sector with the Aquarium, Skyrail & on a cruise vessel for a few years before she had her first child.
When her daughter was about 3 Cherie studied for a Cert IV in Business Administration as office hours are easier to get childcare for. Cherie was offered a position with a Not for Profit organisation doing all the payroll and accounts. After a few years she was given the opportunity to get her Cert IV in Financial Services (Mortgage Broker) as Cairns was growing at a very fast pace, & the council was releasing large parcels of land for development. To supplement her income she worked with temp agencies in various roles, commercial, private, the local TAFE & Chamber of Commerce & TSIRC Council, in between having 2 more children.
Cherie Coleman's favourite position's where always with accounts. It wouldn't be till 2018 Cherie could study again this time to gain my Cert IV in Accounting & Bookkeeping to increase her services that she was offering clients.
Cherie Coleman offers all her clients a Can Do Attitude & she thinks outside the box on how we can achieve the best outcome for them.Cherie has a very wide knowledge base especially of the Far North Queensland area. She has loved doing bookkeeping for the last 15 years and plans to expand her services to BAS agent in the next year. Cherie Coleman currently works in Xero, MYOB Account Right, Microsoft Excel, Word and many Database programs.
Cherie Coleman enjoys helping people become the best they can possibly be. She is goal oriented who offers dedication, loyalty and commitment, having a positive outlook and strong motivation to attain outstanding results in administration and finance. Cherie also has a strong customer service background with a large network in Cairns to draw from. Cherie can also offer a courier service to clients who need it.
Cherie Coleman currently serves the Fishing Primary Industry, Engineering/Manufacture, Hospitality, Road Transport, Insurance Sector & some small contractors. These have all come from referrals. Is there something Cherie can offer you to diversify or streamline in your business or just need to catch up on the never ending paperwork pile? Feel free to contact her.
Remember, it cost nothing to chat, so pick up the phone and call me now on 1300 0 ABBS 0 (1300 022 270)
for affordable bookkeeping services that support your business
Popular Points of interest
Our Most Popular Services