Cheryl Dowell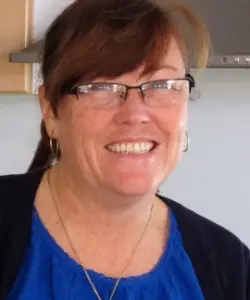 National Crime Check Cleared
If you would like a brief chat or to schedule an online meeting,
then call and ask to speak with me.
Get an instant Quote
To be able to provide you with a relatively accurate quote, we will need you to provide some core information that is used for this purpose only.
We suggest you have the bank statements or closely estimate the number of transactions on all business bank accounts and credit cards for the last three months.
Cheryl Dowell has the following skills, attends regular skills maintenance training, and the support of a diverse team of bookkeepers and accountants with a wide range of skills
Introducing Cheryl Dowell
As a previous small business owner, Cheryl Dowell understands the pressures of running a business and how advantageous it is to have a competent and trustworthy bookkeeper as part of your team.
With a qualification of Advanced Diploma of Accounting, she has been working steadily as a bookkeeper since 2005.
Preferring a personal approach, Cheryl Dowell takes the time to learn about your business, where you have come from and what your goals are, setting the picture for success. Able to customise her abilities to suit your needs: some clients she only does the payroll: another she completes the annual preparation of financials ready for the accountant and for others she is there weekly carrying out all bookkeeping matters including lodging BAS.
With a diverse range of clients including cafes, accommodation, manufacturing camping and outdoor gear, manufacturing food for wholesale and retail, electrician, concretor, handyman, farming, personal trainer, construction industry, dog wash, the petroleum industry and clients with investment properties, she knows how to learn about your business and fits in with your needs.
Cheryl Dowell is able to collate information from various sources in a business and streamline your business financials, making her reports and outcomes transparent and easy to follow.
With experience in debt collection and account finalisations, Cheryl Dowell is able to come into your business and provide you with a trustworthy, consistent and ethical service that gives you a clear picture of your bookkeeping situation.
Coming from a rural background, Cheryl Dowell is able to relate to farmers and the issues that are common for those living in regional areas of WA.
Chery is very comfortable in the not for profit sector and uses her experience and abilities to also help out in the local community, working as a volunteer treasurer for the Albany Men's Resource Centre.
Cheryl is happy to travel to various places in the Great Southern when required.
Remember, it cost nothing to chat, so pick up the phone and call me now on 1300 0 ABBS 0 (1300 022 270)
for affordable bookkeeping services that support your business
Popular Points of interest
Our Most Popular Services