Cheryl Meyers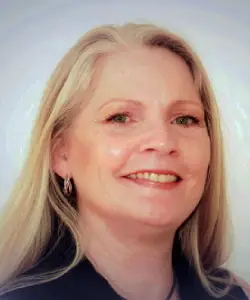 MYOB, Xero, Cash Flow Manager, Microscoft Office
National Crime Check Cleared
If you would like a brief chat or to schedule an online meeting,
then call and ask to speak with me.
Get an instant Quote
To be able to provide you with a relatively accurate quote, we will need you to provide some core information that is used for this purpose only.
We suggest you have the bank statements or closely estimate the number of transactions on all business bank accounts and credit cards for the last three months.
Cheryl Meyers has the following skills, attends regular skills maintenance training, and the support of a diverse team of bookkeepers and accountants with a wide range of skills
Introducing Cheryl Meyers
From a background in farming to a career in bookkeeping, Cheryl Meyers has a strong track record as a reliable and conscientious asset to any small business operator. Cheryl's years of practical experience combined with her qualifications, make Cheryl the perfect choice to assist you with your bookkeeping needs.
Self-motivated and extremely organised, Cheryl enjoys being part of a team and works just as well independently. Cheryl's experience embraces a variety of businesses from pest control to a legal and trust accounting firm; combine this with her cattle industry knowledge you'll see that Cheryl is up for a challenge no matter what type of industry your business is in.
With her strong administration and office management skills, Cheryl is ready to ensure, to the best of her ability, that your business is operating smoothly – leaving you to concentrate on what you are good at. She is not only capable of achieving the best results for your business, she is qualified to do so.
Cheryl currently holds:
Certificate IV in Accounting and Bookkeeping
Certificate III in Business Administration
Commissioner for Declaration (Justice of the Peace Department QLD)
RCS Cattle Grazing Management Course
Computer skills are also something Cheryl prides herself on, being proficient in:
MYOB
Xero
Cash flow Manager
PestPac Control Software for billing scheduling & reporting
Lexis Affinity – package designed for Law firm
Microsoft Office – Word, Excel, Outlook
Familiar with Farm management accounts, debt collection processes, reconciliation of debtors' accounts and ledger management of debtors, Cheryl has the wherewithal to keep your cash flow active. From accounts receivable to credit control, from trust accounts to general ledger; Cheryl has experience across many aspects of bookkeeping .
Proud to be part of the ABBS team, Cheryl is looking forward to bringing on board new clients and assisting them with her many skills as well as working with the ABBS team to ensure the satisfaction of, and great service to, your business's bookkeeping and accounting system requirements.
Remember, it cost nothing to chat, so pick up the phone and call me now on 1300 0 ABBS 0 (1300 022 270)
for affordable bookkeeping services that support your business
Popular Points of interest
Our Most Popular Services