Gavin Jackson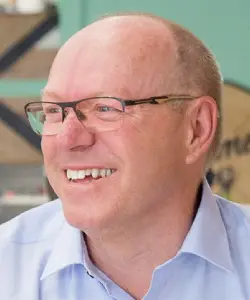 National Crime Check Cleared
If you would like a brief chat or to schedule an online meeting,
then call and ask to speak with me.
Get an instant Quote
To be able to provide you with a relatively accurate quote, we will need you to provide some core information that is used for this purpose only.
We suggest you have the bank statements or closely estimate the number of transactions on all business bank accounts and credit cards for the last three months.
Gavin Jackson has the following skills, attends regular skills maintenance training, and the support of a diverse team of bookkeepers and accountants with a wide range of skills
Introducing Gavin Jackson
Gavin Jackson believes that to help a small business succeed, excellent bookkeeping skills are needed as well as an overall knowledge of running a business. Through years of experience, Gavin is familiar with the many compliance issues required in small business such as employment, superannuation and BAS etc. Attention to detail is a strong point with Gavin and he prides himself on keeping up to date on the latest developments within the ATO and business in general.
Gavin Jackson has a diverse work background in Adelaide for over 30 years. During this time Gavin has studied to gain the following qualifications:
Cert IV in Business Administration
Cert 1V in Frontline Management
Cert 1V in Bookkeeping
Diploma in Business Management
From 2001 Gavin Jackson has been the bookkeeper for Indulgence by the Sea, a hair and beauty salon for which he has performed:
Payroll,
BAS (preparation up to lodgement),
Banking,
Superannuation, and
Payment Summaries.
Gavin Jackson is eager for more clients and would welcome small business with employees and apprentices in any type of industry. Years of experience have given Gavin an edge when it comes to understanding people and industry in general. Gavin is self-motivated, results-oriented and task focused. He is dedicated to learning the latest skills necessary to successfully run his business and those of his clients. He is a problem solver – rapidly identifying any problems and then set out to fix these swiftly and efficiently.
Honing skills for over 15 years in Data Entry, Payments and Receipts, Payroll, Banking, Reconciliations, WorkCover, BAS preparation, Payment Summaries and Financial Reports; Gavin knows the importance that bookkeeping plays in your business. Having led teams of teams of Marine Servicemen and Signalmen around the Ports and harbours of Adelaide and the Eyre Peninsula, Gavin possesses excellent discipline, team leadership, time management and disciplinary skills.
Trustworthy, reliable and honest – and with a positive attitude as well as a sound knowledge of the computer skills needed, particularly Excel, Word, Reckon and MYOB, Gavin always puts his clients first and will work hard to ensure your business is up-to-date and compliant.
Gavin is a proud member of the Institute of Certified Bookkeepers.
Remember, it cost nothing to chat, so pick up the phone and call me now on 1300 0 ABBS 0 (1300 022 270)
for affordable bookkeeping services that support your business
Popular Points of interest
Our Most Popular Services