Grant Mickelson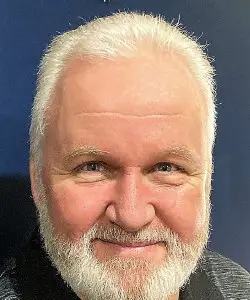 MYOB, Xero, Ideal POS, Word, Excel, P/Point
National Crime Check Cleared
If you would like a brief chat or to schedule an online meeting,
then call and ask to speak with me.
Get an instant Quote
To be able to provide you with a relatively accurate quote, we will need you to provide some core information that is used for this purpose only.
We suggest you have the bank statements or closely estimate the number of transactions on all business bank accounts and credit cards for the last three months.
Grant Mickelson has the following skills, attends regular skills maintenance training, and the support of a diverse team of bookkeepers and accountants with a wide range of skills
Introducing Grant Mickelson
Working in the field of transport and logistics has embedded in Grant Mickelson, the crucial importance of detail. As Operations Manager, Compliance Coordinator and Administration Officer of a number of transport companies over a period of thirty years, Grant appreciates deadlines and systems. More recently, Grant has segued into Bookkeeping and Business Management and is well equipped to help small businesses reach their goals and improve their systems.
Grant Mickelson has an impressive list of qualifications including Certificate IV in Accounting and Bookkeeping (including MYOB, BAS and Payroll), Certificate III Financial Services (Accounts Clerical) and Certificate IV in Transport and Logistics. Grant is also well-versed in computer applications Windows; MS Office Word, Excel and Outlook as well as internet and Cloud.
Above all else, Grant Mickelson is a clear communicator and enjoys helping people in their business. He has great relationship building skills and is ready to not only get to know your business, but to get to know what makes you tick and the important role you play in bringing your business to where it is today.
Grant's background also incorporates banking, having served as a Bank Teller/Customer Service Operator for the Commonwealth Bank, a role he had when first starting out in the workforce. This set Grant Mickelson on the right foot to understanding the importance of finance and paying close attention to detail. From here Grant ventured into truck driving and then onto the administration side of the business, showing a talent for bookkeeping and overall business operations.
With strong grounding in business basics, Grant Mickelson is suited to help a variety of businesses, including – but not limited to – small to medium transport and logistics business, owner/drivers, garden centres and quarries, construction, waste and recycling. Grant has also worked in disability, warehousing, recycling and retail. He is experienced at running an eBay business and is a very grounded person, always challenging himself to go that extra mile.
As a member of the ABBS team, Grant Mickelson looks forward to helping your business by improving your operations and streamlining your systems. Grant is a great team member and an asset to any business, with the ABBS team to back him up, Grant is a very wise choice.
Remember, it cost nothing to chat, so pick up the phone and call me now on 1300 0 ABBS 0 (1300 022 270)
for affordable bookkeeping services that support your business
Popular Points of interest
Our Most Popular Services