Joanne Shipp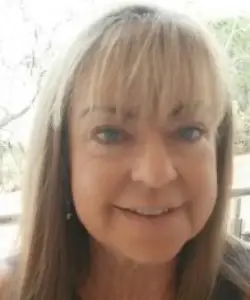 National Crime Check Cleared
If you would like a brief chat or to schedule an online meeting,
then call and ask to speak with me.
Get an instant Quote
To be able to provide you with a relatively accurate quote, we will need you to provide some core information that is used for this purpose only.
We suggest you have the bank statements or closely estimate the number of transactions on all business bank accounts and credit cards for the last three months.
Joanne Shipp has the following skills, attends regular skills maintenance training, and the support of a diverse team of bookkeepers and accountants with a wide range of skills
Introducing Joanne Shipp
Based in Far North Queensland, Jo Shipp has over two decades bookkeeping experience and is a registered BAS Agent. During her respected career, Jo has gained a wealth of bookkeeping knowledge across a broad spectrum of industries including oil & gas, drilling equipment services, health services, small business start-ups, hospitality and retail. Jo can deliver services to a variety of professional, small to medium-sized businesses and family businesses.
Jo's advanced bookkeeping skills and understanding of ATO and ASIC compliance requirements ensures your business accounts, GST, and payroll are in order, to guarantee ATO lodgements are made in an accurate and timely manner.
Her expertise includes rescue bookkeeping, start-up companies, asset management, joint venture projects, foreign exchange, inventory control and business systems.
With a passion for best business practice, Jo provides a bookkeeping solution which suits your specific company needs and gives you peace of mind so that you can get on with your growing business. She understands that you are not in business for the joy of bookkeeping and that managing your paperwork can become overwhelming and confusing. Jo can look at your situation to see how she can assist or get you back on track!
Jo thrives on developing and maintaining strong, long-lasting business relationships with clients and has true satisfaction when seeing people gain control over their business finances through her assistance and support.
Relocating to Trinity Beach in 2013, Jo enjoys the tropical lifestyle, its beauty and recreational opportunities.
Member of The Institute of Certified Bookkeepers, Membership No. 357329
Remember, it cost nothing to chat, so pick up the phone and call me now on 1300 0 ABBS 0 (1300 022 270)
for affordable bookkeeping services that support your business
Popular Points of interest
Our Most Popular Services