Lenell Storey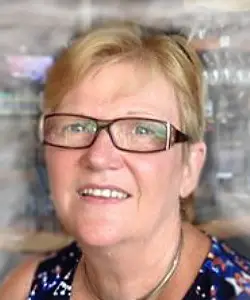 MYOB, Xero, Microsoft Office
National Crime Check Cleared
If you would like a brief chat or to schedule an online meeting,
then call and ask to speak with me.
Get an instant Quote
To be able to provide you with a relatively accurate quote, we will need you to provide some core information that is used for this purpose only.
We suggest you have the bank statements or closely estimate the number of transactions on all business bank accounts and credit cards for the last three months.
Lenell Storey has the following skills, attends regular skills maintenance training, and the support of a diverse team of bookkeepers and accountants with a wide range of skills
Introducing Lenell Storey
Numbers and financial matters have always been Lenell's passion. Working in the banking and financial planning industry for over 20 years and then moving into bookkeeping and accounting, Lenell has worked for such reputable organisations as Bendigo Bank, National Australia Bank and Elgas.
Lenell believes that by helping small business owners with the bookkeeping and accounting side of their business, she frees them to do what they are good at and therefore is helping their business to prosper and grow. Lenell loves to build long term relationships with her clients, get to know their business and help in areas such as budgeting and cost cutting.
Her background in financial planning has provided Lenell with a good understanding of superannuation, compliance and legislation, while specific payroll work in the mining industry has furnished a different set of skills. More recently working with manufacturing, Lenell has gained valuable knowledge with inter-company transactions, loans, on-line ordering, despatch logistics, sales, purchasing, financial budgeting and CEO reporting.
This experience gives Lenell the ability to work in a variety of small businesses and she knows that maintaining procedures and an organised paperless business environment is most beneficial to any business owner.
Since 1999 Lenell has performed various bookkeeping duties within several industries and has created procedures to allow others to complete less complicated duties, this has sped up the process of day to day entries and is a great skill that she now brings to small business operators.
Lenell is proud to be part of the ABBS team. She has the ability and professionalism to be able to service her clients, but rests comfortably knowing ABBS is there for back-up should she need support for any reason. Lenell is very interested in small businesses or sole traders, always looking for ways to grow their business. She believes she can support them in doing this and loves to hear about the plans a business has, then look for ways she can help.
Proficient with all Microsoft Office programs, including working with complicated spreadsheets. Experience with MYOB, Quickbooks and Xero, Lenell is happy to also train staff in day to day recording and reporting – helping the efficiency and cost effectiveness of a business even further.
With a fine collection of qualifications to her credit, Lenell is looking forward to increasing her client base and helping more small businesses run smoothly and more efficiently.
Membership No. 352246
Remember, it cost nothing to chat, so pick up the phone and call me now on 1300 0 ABBS 0 (1300 022 270)
for affordable bookkeeping services that support your business
Popular Points of interest
Our Most Popular Services