Matthew Boon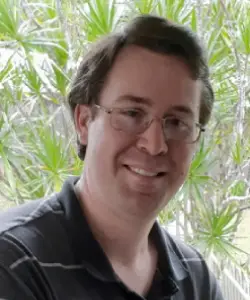 MYOB, Xero, Word, Excel, P/Point
National Crime Check Cleared
If you would like a brief chat or to schedule an online meeting,
then call and ask to speak with me.
Get an instant Quote
To be able to provide you with a relatively accurate quote, we will need you to provide some core information that is used for this purpose only.
We suggest you have the bank statements or closely estimate the number of transactions on all business bank accounts and credit cards for the last three months.
Matthew Boon has the following skills, attends regular skills maintenance training, and the support of a diverse team of bookkeepers and accountants with a wide range of skills
Introducing Matthew Boon
Bright, young and alert; Matthew Boon has joined his father at ABBS. Currently studying his Certificate IV in Accounting and Bookkeeping, Matthew has been helping in his father's business now for many years and is eager to lend a hand to start-ups and small businesses, particularly young entrepreneurs. Keen to succeed, Matthew has been assisting with bookkeeping and has an excellent understanding of the needs of small business.
THE MAGIC COMBINATION OF YOUTH AND EXPERIENCE
Growing up in a high-tech world, like many young adults, Matthew Boon is highly tech savvy and always keen to delve into technical issues and explore possibilities. Combine this technical enthusiasm with the expertise of the ABBS team, and you have an exciting solution to your bookkeeping and small business needs. Matthew understands many of those things that may be mysterious to others, such as social media, virtual teamwork, cloud sharing and many other time and money saving solutions that your business may not be currently utilising.
MATTHEW'S GOT WHAT IT TAKES
From an early age Matthew Boon has had the determination and will to succeed. After graduating from the Australian Christian Academy Matthew gained his Certificate III in Security Operations at Wide Bay TAFE, along with his First Aid and CPR. His background as a Security Officer shows his responsible attitude, caring nature and ability to do what it takes to get the job done. A natural people's person, Matthew enjoys building relationships and helping others in all types of situations – be it keeping people safe at crowded events or helping you to succeed, whatever your endeavours.
YOUNG MIND – BIG DIFFERENCE
A young mind can make a big difference to your business. We have all heard the success stories of young people making big successes with online businesses. Bring a little of that smart and fearless thinking into your operation. Tech-smart and possessing a natural talent for devices, Matthew can add that young-person-savvy that you may have been lacking in your business. If you are a newbie just starting out, then choosing Matthew Boon will bring to your start-up a like-minded teammate ready to back you up on your new endeavours. If you are looking for that edge in your business that comes from a quick mind and a fresh perspective, then choosing Matthew and the ABBS team makes a lot of sense.
Matthew Boon is ready to knuckle down and further develop his career while helping you with the bookkeeping side of your business. Backed up by the ABBS team of specialists you will have the best of both worlds – the enthusiasm and motivation of a young team member combined with the knowledge and experience of the entire ABBS team.
Rob Boon, head of ABBS, is backing his son all the way. You've only to contact Matthew today and you will have the full support of the entire ABBS team, from your bookkeeping needs through to payroll, BAS and ASIC agent services. Add a little youthful spirit to your business by contacting Matthew Boon and the ABBS team today.
Remember, it cost nothing to chat, so pick up the phone and call me now on 1300 0 ABBS 0 (1300 022 270)
for affordable bookkeeping services that support your business
Popular Points of interest
Our Most Popular Services