Scott Leonard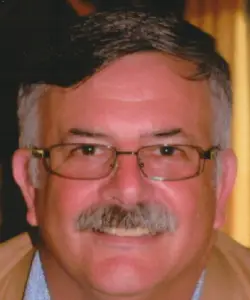 National Crime Check Cleared
If you would like a brief chat or to schedule an online meeting,
then call and ask to speak with me.
Get an instant Quote
To be able to provide you with a relatively accurate quote, we will need you to provide some core information that is used for this purpose only.
We suggest you have the bank statements or closely estimate the number of transactions on all business bank accounts and credit cards for the last three months.
Scott Leonard has the following skills, attends regular skills maintenance training, and the support of a diverse team of bookkeepers and accountants with a wide range of skills
Introducing Scott Leonard
Scott Leonard is very skilled in many business aspects including inventory management and business continuity. As a qualified company director, Scott can advise you on general governance arrangements and interpretation of financial reports.
For over ten years, Scott has been managing the books for many of Queensland's small to medium-sized businesses and Not for Profit organisations. This management has included financial reports and analysis, business continuity planning, as well as advice on the administration of incorporated associations.
Scott has certifications in MYOB and Reckon One, and Xero, Scott's background with the Department of Defence has honed his attention to detail and developed his talent for project management and logistics
An expert in inventory stock control, financial planning and funds control; Scott's ability to assist your business in these areas is exemplary – having coordinated the issue, delivery, and transfer of property for hundreds of customers on Manus Island, New Guinea.
With the completion of his Certificate IV in Bookkeeping, Scott's broad skills and formal qualifications position him correctly to advise on governance within small to medium-sized businesses, as well as discuss ways to increase a business's overall effectiveness and improve efficiencies.
No matter what your business needs, you will find Scott's knowledge and qualifications to be of great benefit. Scott is always keeping abreast of changes and developments. His education includes:
Advanced Project Management, Institute of Public Administration Australia Qld, Brisbane, QLD
Advanced Public Sector Writing, Institute of Public Administration Australia Qld, Brisbane, QLD
Senior Disaster Management Officer, Queensland Government, Brisbane, QLD
Introduction to Incident Management, Queensland Government, Brisbane, QLD
2017 Certificate IV Bookkeeping
2005 Master of Management in Defence Studies, University of Canberra ACT
2003 Bachelor of Professional Studies, University of New England, NSW
2002 Graduate Diploma of Logistic Management, Australian Army, NSW
2008 The Company Directors Course Diploma, Australian Institute of Company Directors
1993 Associate Diploma in Personnel Administration, Australian Army, NSW
2004 Certificate IV in Assessment and Workplace Training, Australian Army, NSW
Commended for his work during Tropical Cyclones Charlotte, Ellie and Hamish – Scott understands the meaning of the words Emergency Response and has provided strategic advice and support to Emergency Management Queensland – his quick thinking and rapid response is a real bonus for any small or medium-sized business.
With many years of bookkeeping experience and direct access to experts in many subject matters, Scott is a perfect addition to the ABBS team and looks forward to helping you with your bookkeeping and business in general.
Remember, it cost nothing to chat, so pick up the phone and call me now on 1300 0 ABBS 0 (1300 022 270)
for affordable bookkeeping services that support your business
Popular Points of interest
Our Most Popular Services