Rose Beckwith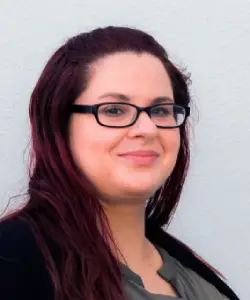 MYOB, Xero, Quickbooks, Zoho, Word, Excel, P/Point
National Crime Check Cleared
If you would like a brief chat or to schedule an online meeting,
then call and ask to speak with me.
Get an instant Quote
To be able to provide you with a relatively accurate quote, we will need you to provide some core information that is used for this purpose only.
We suggest you have the bank statements or closely estimate the number of transactions on all business bank accounts and credit cards for the last three months.
Rose Beckwith has the following skills, attends regular skills maintenance training, and the support of a diverse team of bookkeepers and accountants with a wide range of skills
Introducing Rose Beckwith
With a strong background in medical practices, Rose Beckwith understands the meaning of the word 'pressure' being very familiar with working in a demanding office environment and dealing with a number of issues at once, every day.
It's a background like this that has given Rose the stamina and wherewithal to focus on a commitment to continual improvement and exceptional customer service, developing her management and administration skills while delivering a professional service that utilises the most up to date technologies to optimize business productivity.
Her skills however, do not stop there. She is a skilled administrative professional dedicated to improving efficiency and ensuring daily key performance indicators are achieved. Rose is well-organised and ready to handle wide-ranging bookkeeping and administrative work with precision.
With meticulous attention to detail and an eagerness to see your business do well, Rose can assist you with MYOB, Xero and Excel, as well as a range of computer skills including the complete Microsoft Office Suite. Rose is always ready to learn new processes and better serve customer and client needs.
Very experienced in the medical field, particularly managing inpatient and outpatients accounts as well as liaising with health funds and Medicare, Rose also comes to you with an impressive range of qualifications including Certificate IV in New Small Business, Certificate IV in Accounting and Bookkeeping and Certificate III in Business Administration.
To further add to her capabilities, Rose has attended a number of training course and workshops including:
Reception: The Juggling Act, AAPM 2020
Assertiveness and self-confidence training, PD Training 2018
Emotional Intelligence and EQ Training, PD Training 2017
CPR, Cynergex Group, 2016
Deliver Exceptional Customer Service, South City GP, 2009
If you're looking for one-on-one service in the south eastern suburbs of Melbourne, or you simply want to find virtual help for your business anywhere in Australia, then Rose Beckwith, coupled with the ABBS team, is a very wise choice to move your business forward.
Remember, it cost nothing to chat, so pick up the phone and call me now on 1300 0 ABBS 0 (1300 022 270)
for affordable bookkeeping services that support your business
Popular Points of interest
Our Most Popular Services